SET UP INSTRUCTIONS
Download Tapestri
Click; Activate Your Account

.

Enter email, create a password & click Sing Up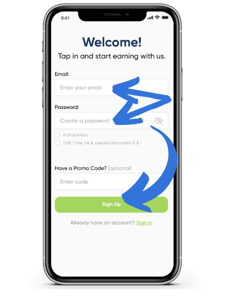 5. Change location permissions from "While using app" to "Always Allow"
This setting allows the app to work FOR you and will maximize earnings.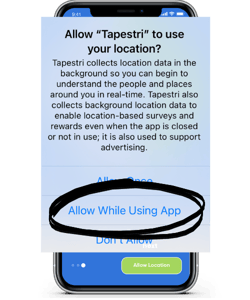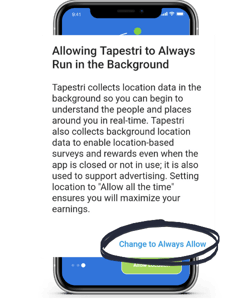 6. To ensure your device does not change this setting click > see all Tapestri permissions > remove permissions and free up space > off
Android App Permission Settings
Your app account is set up! Check-in at public places, earn badges and explore while earning on the go.