Pick from 100's of popular options including Visa.
Gift Card: All you have to do is enter your email and submit. You're all set!
4% processing fee per payment (deducted before payment is sent)
100's of options, including Visa
preferred payment option for app users in GEO 3 countries see GEO list
Every time your payout balance reaches the minimum payment threshold you will receive an email notice to pick a gift card for immediate redemption.
Email subject: "Tapestri sent you $....."
From: "Tapestri Inc via Tremendous"
Open the email > choose the card > provide info requested > redeem digital gift card for immediate use.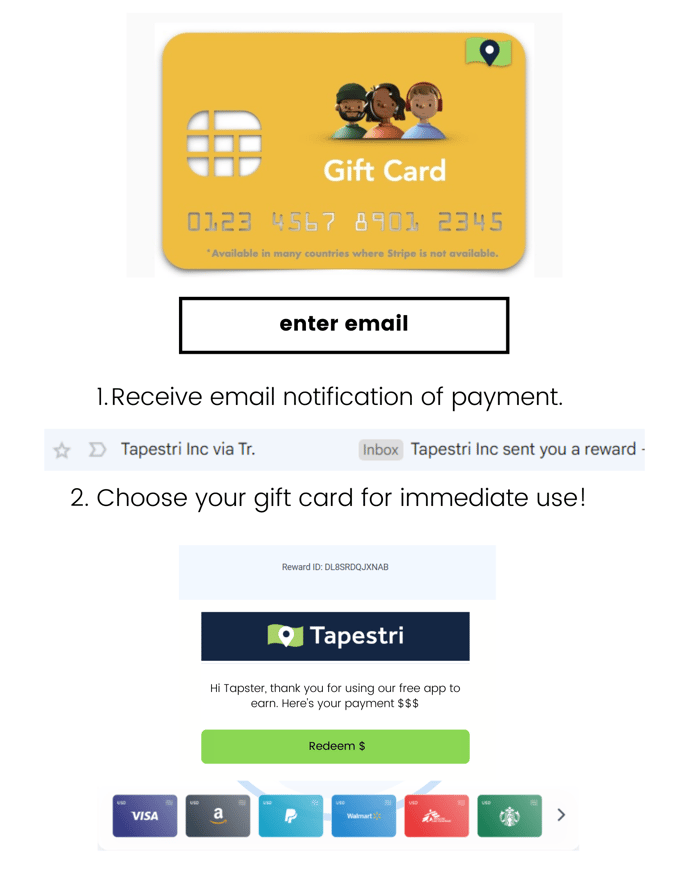 When you are finished setting up a payment method your wallet screen will say "You're set for autopay". When the payout balance reaches $65 USD in Geo 1 & 2 or $0.60 USD in Geo 3, an email notice of payment is sent on the last day of the month.