iOS SET UP INSTRUCTIONS
Download Tapestri
Allow App Tracking Transparency (ATT)
NOTE: For the app to work and for you to earn, this setting must be allowed.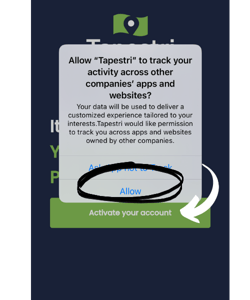 3. Click; Activate Your Account.
4. Enter email, create a password & click Sing Up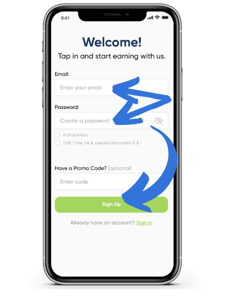 5. Change location permissions from "While using app" to "Always Allow"
NOTE: Changing to Always Allow increases earnings & ensures the app works.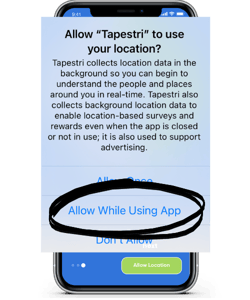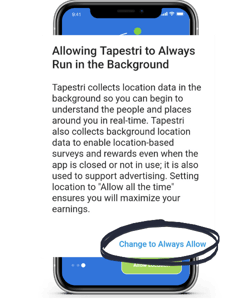 Your app account is set up! Check-in at public places, earn badges and explore while earning on the go.
How To Set iOS Location Permissions
How To Enable ATT (App Tracking Transparency)