App Users can earn by playing games offered within the Tapestri app. Available on Android and coming soon to iOS.
Video: Play2Earn setup & review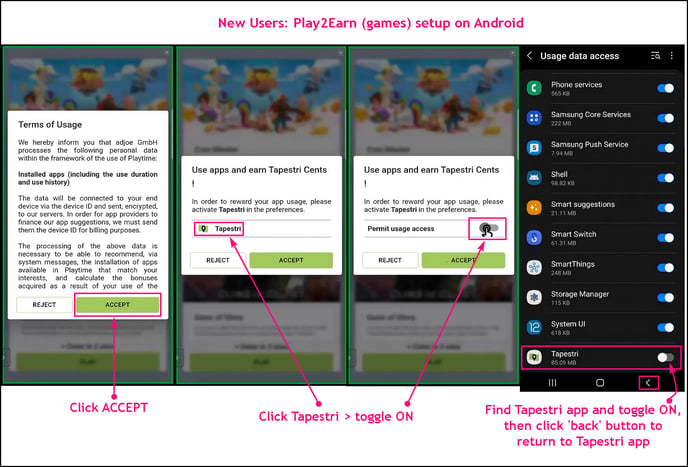 Click the 🎮 icon at the bottom of the Tapesri app.
Find available games in the Discover section of the Game tab
Download the games by clicking it (this will redirect you to the Play Store)
Once downloaded, you will see them in Your Games.
EXAMPLE: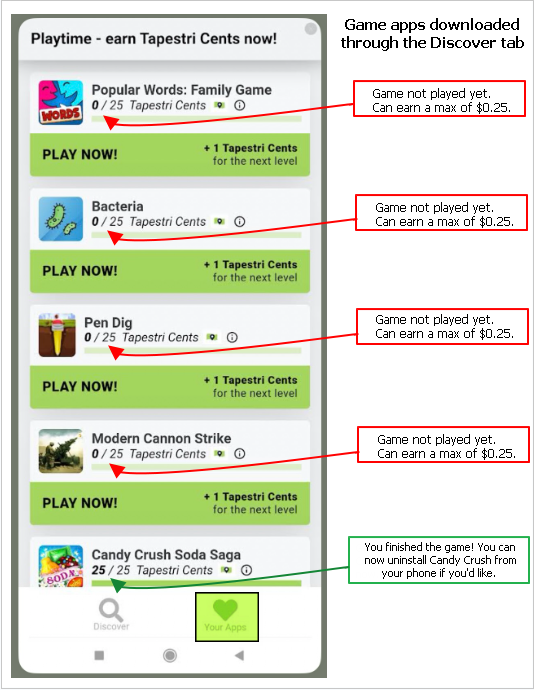 While playing (any games in Gaming > Your Apps) you will receive Tapestri notifications minute to minute that you're earning from that game.
Earnings will appear in your Tapestri Wallet as Play2Earn.

If you already have a game downloaded prior to using the Tapestri Gaming feature, you will not earn on that app even if you see it available in your Discover section of the Gaming tab and begin playing it through the Tapestri app.

Earnings vary by GEO and play time.
There is no monthly earning cap, play as many games as you like!
For additional help with Play2Earn, see how to troubleshoot your app.