Check-In features and how it works.
Check-In:
The check-in feature allows app users to earn for checking in at public places.
Open the app and click check-in while visiting a public place: store, restaurant, park, etc. Every check-in will add pennies to your wallet and increase app earnings!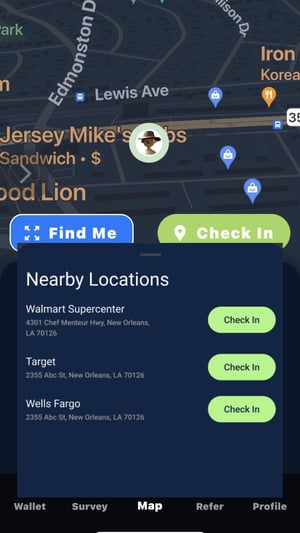 When you open "Check-in" while you are at home (not at a public place) or there are no places nearby, you will see the Uh oh message below.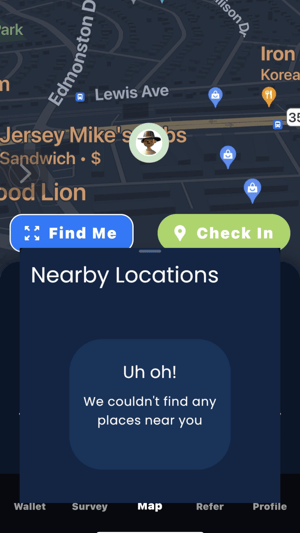 If you've enabled app notifications, you will get reminders to check-in & Tap2Earn ads that further increase app earnings.